Lunch is good in Ine, but there are many attractive shops if you go a little further.
This time, we will introduce a popular shop that takes 30 minutes to 1 hour by car from Ine Town.
① Mori no Woku
The first shop to introduce is Mr. Mori Nooku.
From Ine, take a car for about 40 minutes toward Miyazu.
It is a cafe & lunch shop that opened in June 2018 in a village called Yawara on the Kurita Peninsula.
You can enjoy a retro atmosphere by remodeling an old-fashioned building.
I would like to recommend the lunch plate (1,500 yen).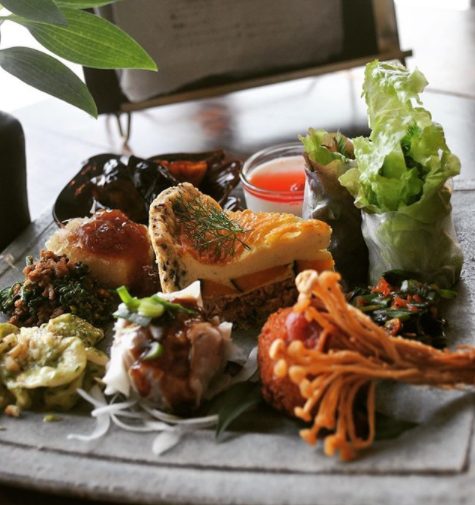 The photo shows the lunch plate menu one day ↓
Pumpkin and quiche meat sauce
, lotus root and scallops of Shaomai
of-crown daisy tagliatelle Tsunasosu
of-a rape and broccoli and beef sesame who tossed
of-taste tofu fried radish sauce hanging
spicy flavored, fried eggplant
, raw spring roll salad
– Raw wakame and green onion mayo soy sauce, fried net shrimp butter
, cream croquette of asari
, apricot tofu, strawberry sauce

, and so on. It's really luxurious to enjoy this taste on a plate.
Moreover, since the taste is delicate, you can enjoy it while feeling the taste of each dish.
It is not suitable for boys who want to eat solidly, but it is definitely recommended for gourmet girls.
The cake after the meal is also delicious, so be sure to check it out.
Click here for the store's Instagram → https://www.instagram.com/mori_no_woku/?hl=ja
| | |
| --- | --- |
| Store name | Mori no woku |
| Street address | 70 Yawara, Miyazu City, Kyoto Prefecture |
| phone number | 080-5346-5256 |
| business hours | 11:00 to 16:00 |
| Business day | Thu / Fri / Sat only |
| Remarks | If you would like to have lunch, we recommend you to make a reservation by phone. |
② Fujiwara fresh fish, uRashiMa
The next shop to introduce is Mr. Urashima.
From Ine, drive to Kumihama for about an hour.
If possible, it is recommended to run along the coast. The view of the sea is the most beautiful.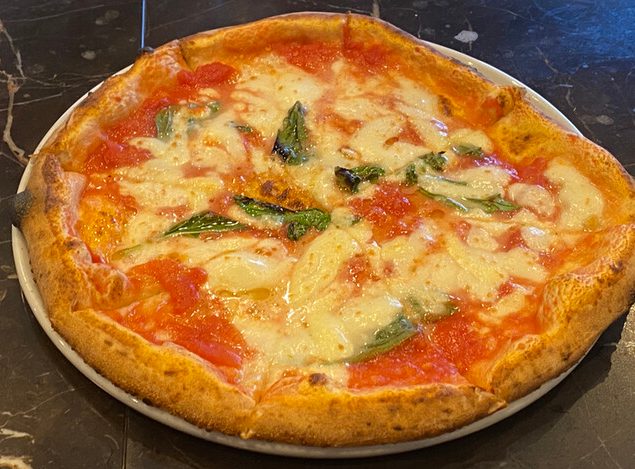 Mr. Urashima, the legendary land of Urashima Taro near the tip of Tango Peninsula.
Mr. Fujiwara has also been ranked second in the world at the pizza tournament held in Naples.
This is probably the only place where you can eat authentic pizza on the Tango Peninsula.
The appetizer is also a dish that uses seasonal fish and vegetables and is really delicious, so please order it.
| | |
| --- | --- |
| Store name | Fujiwara fresh fish, uRashiMa |
| Street address | 328-5 Asamogawa, Amino-cho, Kyotango-shi, Kyoto |
| phone number | 0772-72-3798 |
| business hours | [Monday-Wednesday / Friday / Saturday / Sunday / Holiday] 11: 30-19: 00 |
| Remarks | If you would like to have lunch, we recommend you to make a reservation by phone. |