This time is lunch information of "Waterfrontinn Yosakuso"!
"Waterfrontinn Yozaso" is a popular Funaya inn in Ine Funaya, but in fact it also serves lunch.
There are two types of menu, Funaya set meal 2,600 yen (excluding tax) and sushi (1,500 yen).
This time we interviewed sushi lunch!
A luxurious sushi set meal that uses plenty of fresh fish caught in Ine!
The sushi ingredients change with the seasons, but this time we have a total of eight types of tuna, lean tuna, fatty tuna, rock oysters, horse mackerel, heshiko, amberjack, sea bass, and squid .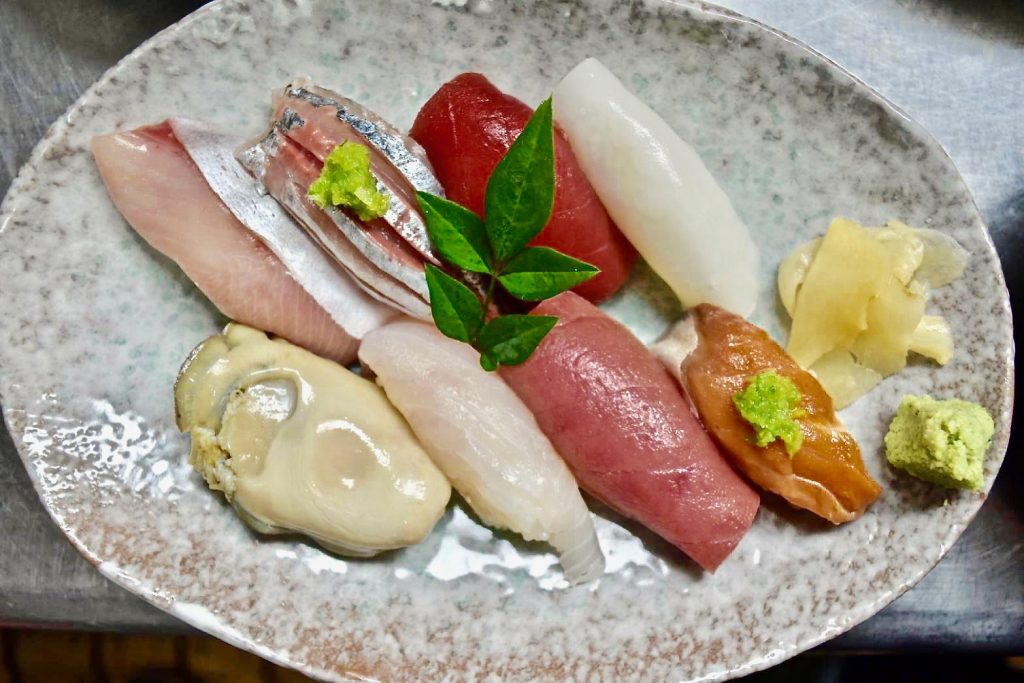 ☑ Especially recommended is the oyster oyster sushi grown in Ine Bay! I think there are few people who have eaten oyster sushi. Iwao oysters are not raw, but are boiled down with the soup stock from the oysters, so the flavor is condensed and the umami of the oysters spreads throughout your mouth the moment you eat it! You may taste more delicious than raw!
☑ Next, we also recommend Heshiko from Ine! Heshiko is a local dish of mackerel pickled in rice bran and salt. If you eat it as it is, it will be salty, but since it is soaked in vinegar, the saltiness will be moderately removed, but the unique taste of heshiko will remain.
Udon and a small bowl are attached to this and it costs 1,500 yen (excluding tax), so the cost performance is also ◎
store information
Store name: Waterfrontinn
Yosakuso Inquiries: 0772-32-0278
Residence: 507 Hirata, Ine-cho, Yoza- gun, Kyoto
Business hours: 12: 00-14: 00