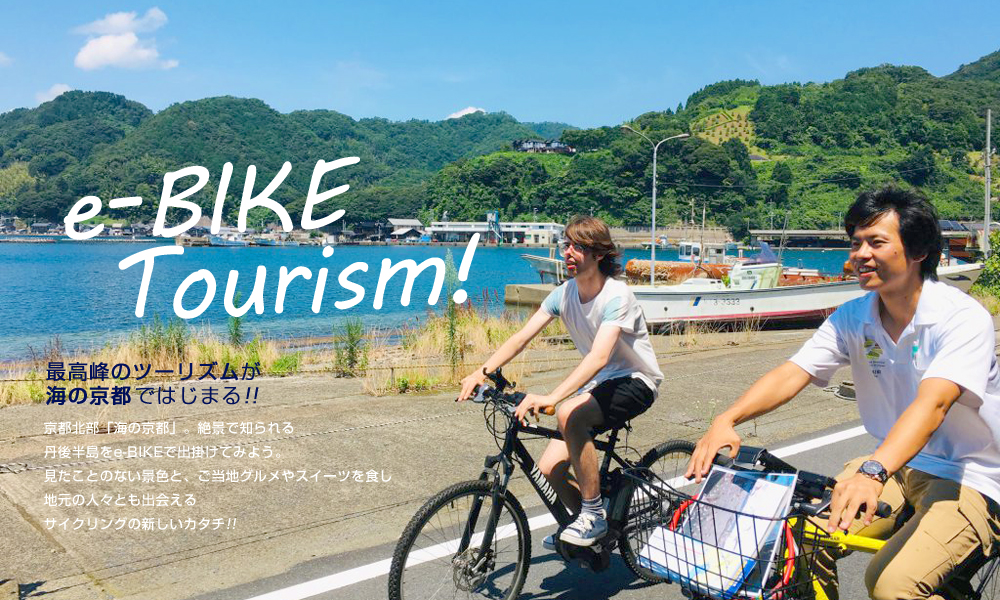 After all, it is recommended to take a walk and take a leisurely stroll around the beautiful scenery of Funaya in Ine.
Of course, you can walk around, but it takes enough time and physical strength to see the entire Funaya.
The Funaya area is surprisingly large, with a whopping 230 houses and a circumference of 5km.
(It takes more than an hour one way.)
Of course I want to enjoy a walk, but there are other steps and it's a little tough. .. ..
In such a case, "e-BIKE", a high-performance electrically power assisted bicycle, is
attractive because you can see "a spectacular view of your own that is difficult to reach by car or on foot."
There are many places in Ine that you can enjoy with e-BIKE.
The roads are narrow and the parking lot is limited, so it is a waste to go sightseeing through the window from the car.
Electric-assisted bicycles can run quietly and stress-free even on long distances and slopes, and are ideal for enjoying the laid-back atmosphere of Ine with your whole body.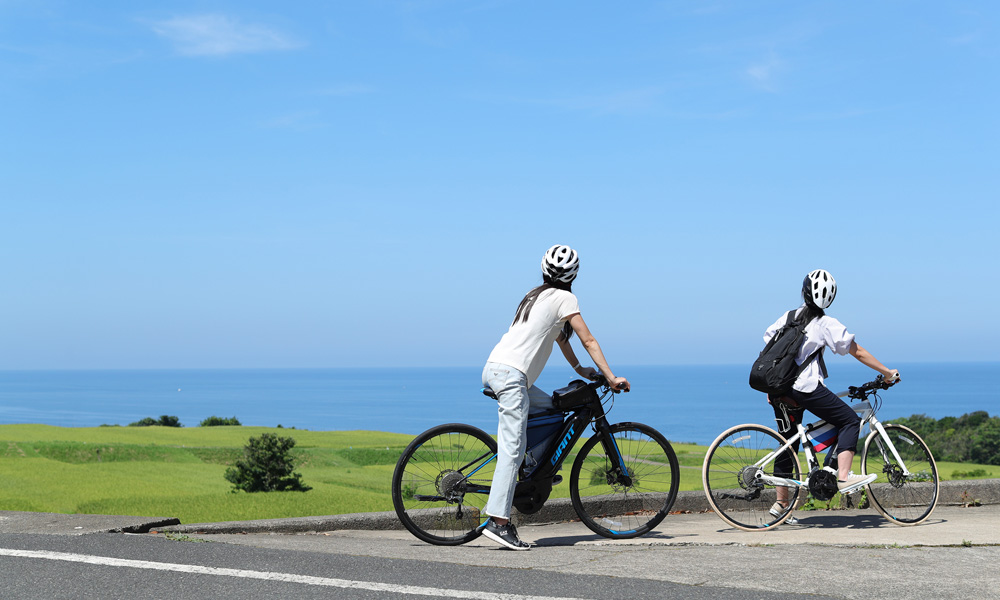 If you extend the distance a little, you can go to the rice terraces of Arai, which has a beautiful view overlooking the Sea of ​​Japan !
It's really refreshing and refreshing on a sunny day!
Please use the e-bike when you come to Ine.
Please contact the "Kyoto Kaido" below for application.
| Store name | Kyoto Kaido |
| --- | --- |
| Daily rental fee | 2,000 yen / unit |
| Guided tour | 5,000 yen / unit |
| phone number | 0772-32-0127 |
| business hours | 9: 00-17: 00 |
| Regular holiday | None |
| home page | https://kyoto-ocean.com/ |