This is an article introducing the sea kayaking experience sponsored by the Ine Town Tourism Association.
A 20-minute drive north of the Funaya area of ​​Ine will bring you to the Honjo district of Ine Town.
Here, the terrain of the ria coast, which is different from Funaya in Ine, spreads out.
It's fun to see from a distance, but if you're a sea kayak, you can get close to it, so it's impressive.
On days when the waves are calm, you can also go through a natural cave called "Blue Cave" in Ine Town.
The scenery illuminated by the sea surface is spectacular. This is a special experience that can only be enjoyed by kayaking! !! !!
Beginners can participate with peace of mind as the instructor will carefully guide you using a sit-on type kayak.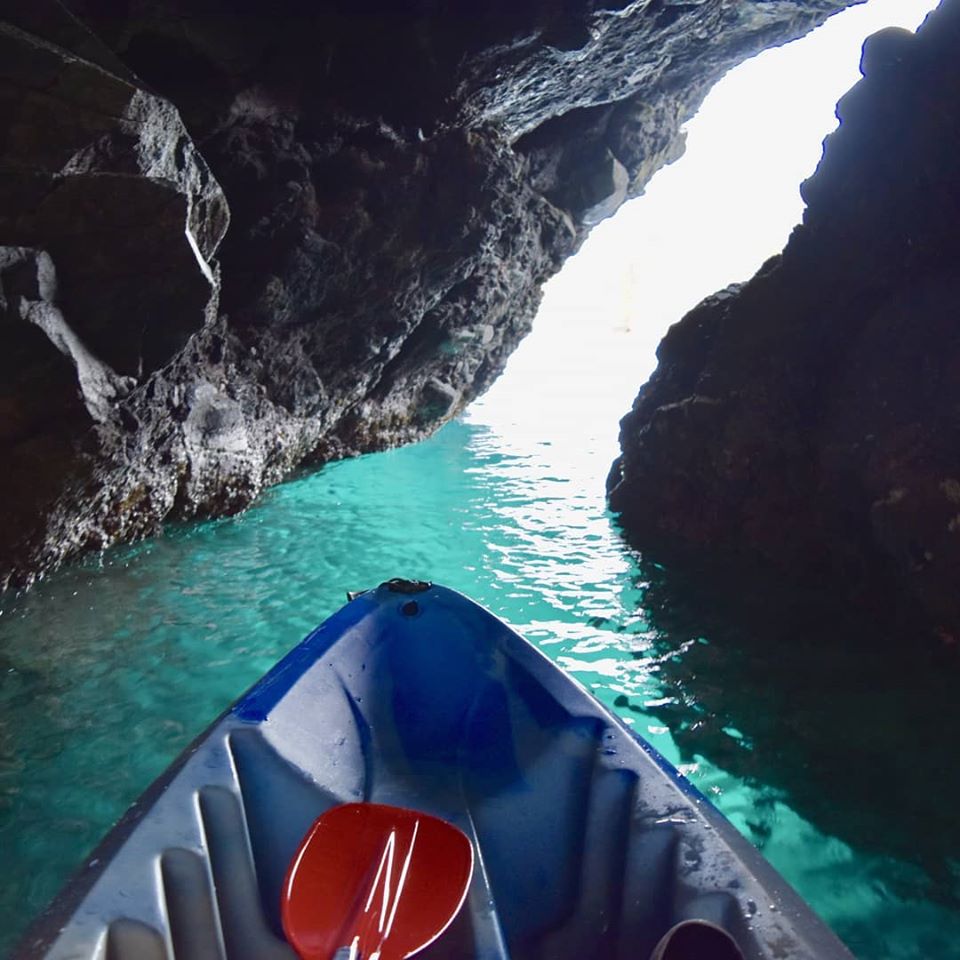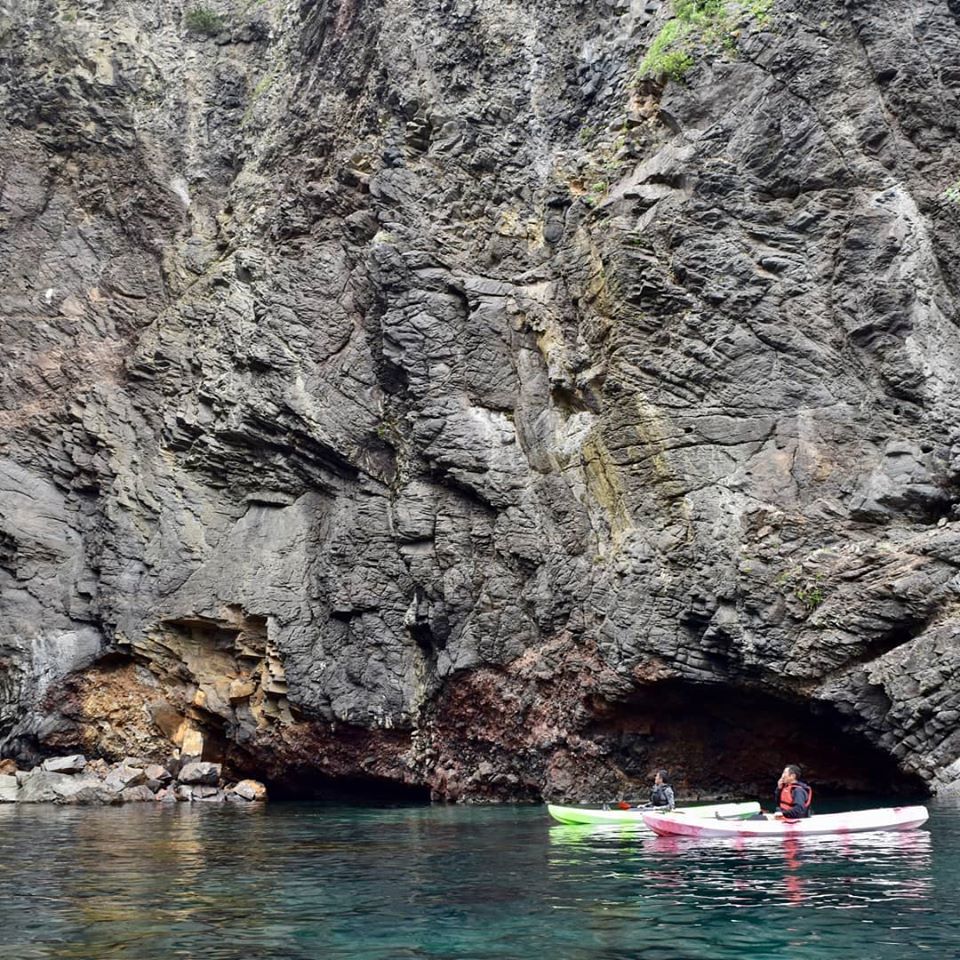 how was it? It's going to be a special experience for your child.
You can participate from elementary school students and above, so please consider it.
If you would like to participate, please check the following guidelines and apply to the 
Ine Town Tourism Association
 .
Experience name

(May-September only) "In the legendary land of Taro Urashima" Ine sea kayaking experience

Schedule

120 minutes each 9: 30-11: 30 or 13: 30-15: 30

Itinerary

(Meeting) Inemachi Tourist Information Center
↓ Move by car
<< About 20 minutes >> (Meeting) Honjohama Beach Parking Lot
↓
(Preparation) Honjohama Kayak Boat Warehouse
↓
(Departure) Honjohama
↓
(End) Honjohama Beach

The meeting place

Honjohama beach parking lot

Fee

Adults 6,000 yen (junior high school students and above)




Children 5,000 yen (elementary school students)

Payment Method

Cash, credit card, QR payment

Number of applicants

Maximum 8 people




Minimum number of people 2 people




Reception minimum number of people 1 person

The price




shall include

Instructor guidance fee, sea kayak rental fee, shower usage fee, insurance fee, life jacket, parking fee

Not included in the price

Personal expenses

Cancellation




policy

5 days to 2 days ago: 30% / previous day: 50% / same day and no contact non-participation: 100%

Inquiries

0772-32-0277 (Inemachi Tourism Association)

Notes

(1) Participation conditions:




・ No less than elementary school students




・ Drinking, intoxicated by drugs




・ Chronic




condition , illness・ Poor physical condition, extreme lack of sleep




・ Pregnant




・ Nails Those who are stretched to the extent that they are peeled off or cracked Those




who fall under the above are not allowed to participate. please note that.




(2) Recruitment period: Reservations are required at least 5 days in advance (it may be possible depending on the day. Please contact us by phone.)




(3) You can participate empty-handed, but sun protection measures Please prepare a hat and sunglasses.




(4) Please participate in clothes that you can get wet.




(5) There are parking lot, toilet, changing room and shower.




(6) Due to the flight regulations, it may not be possible to carry out due to stormy weather on the day (* It may be canceled just before the start. Please be aware of this before participating. In that case, expenses related to transportation expenses to the area etc. Please note that we cannot reimburse you.




(7) We will use a two-seater type kayak.