If you come to Ine Funaya, I highly recommend the "Ine Funaya Walking Guide with the Landlady of Yosakuso" .
It's a so-called town walk guide, but in the case of Ine, the Funaya itself is a privately owned land, so tourists are basically not allowed to enter!
So you can only see it by taking this guided tour!
It's good to take a picture from the outside when you come to Ine, but after all you want to see it inside.
In addition, the stories of the local people who live there also bring to light the scenery of the lives of the people who live there.
There is no doubt that you will be excited just by listening!
Guide time is 60 minutes. Since the distance is short, even elderly people can participate with confidence. The fee is 1,500 yen per adult.
* Customers staying at WATER FRONT INN Yosakuso can participate with a 500 yen discount of 1,000 yen.
(In rainy weather / for people with disabilities, it is possible to change to an indoor guide. Please listen while drinking tea slowly away from Yosakuso.)
The course will be explained below.
① Meeting: WATER FRONT INN Yosakuso Front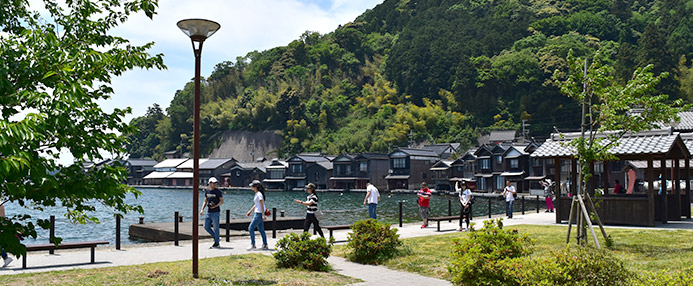 Ine's popular inn WATER FRONT INN Yosakuso. If you come by car, please use the attached parking lot for Yoseiso.
After paying at the front desk, we will move to Ineura Park, which is just a short walk away. Here, we would like to ask you to give us an overview of the history of Ine Funaya. (* Please get off at the bus stop "Ine" in the case of a fixed-route bus.)
・ When did Ine's Funaya start?
・ Why is there a funaya only here?
・ What kind of fish did you catch in this bay in the past?
・ Do people live in Funaya?
There are many questions about Funaya! Ine's guide will explain it carefully.
You can hear a lot of stories about Ine that only locals know, which you can't understand just by looking at the scenery!
② Visit the inside of Funaya
Funaya in Ine is actually all privately owned land. So you can't enter without permission. .. ..
However, only participants in this tour can tour the Funaya in the early Showa period.
Here it is!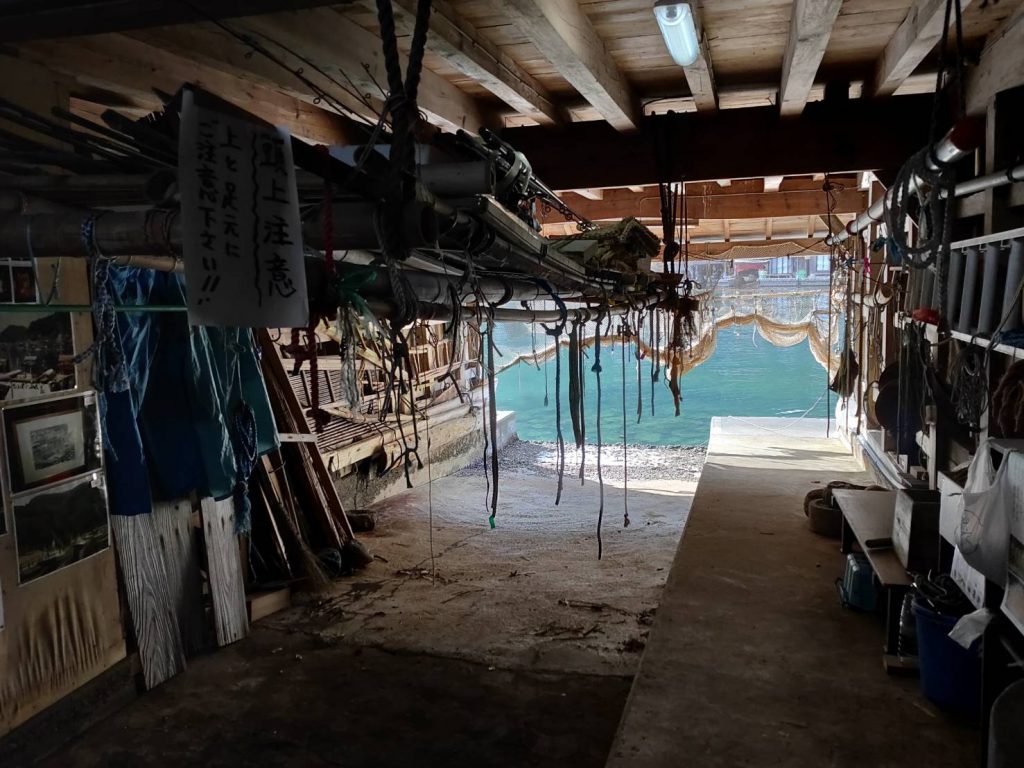 Funaya was originally a hut for storing boats, as you can see from the name "Funaya". You
can see the atmosphere of this Miyashita residence. Half of the funaya has seawater. It's coming in
.
It 's better to pull in the boat. You can see the good old-fashioned boathouse that is becoming more valuable now.
③ [Currently suspended] Stop by Sake Brewery: Mukai Brewery
* Currently suspended due to the expansion of the corona.
However, Mukai Brewery's sake can be purchased at a nearby store.
And Mukai Brewery, a popular stop-off spot that you can't miss in Ine.
A long-established sake brewery that has been around for generations since the 4th year of the Horeki calendar. It's been about 270 years since the company was founded! The president is the 14th generation.
I still make sake at this Funaya in Ine.
The buildings that have been around since the Edo period are excellent, but of course the essential sake is also very popular!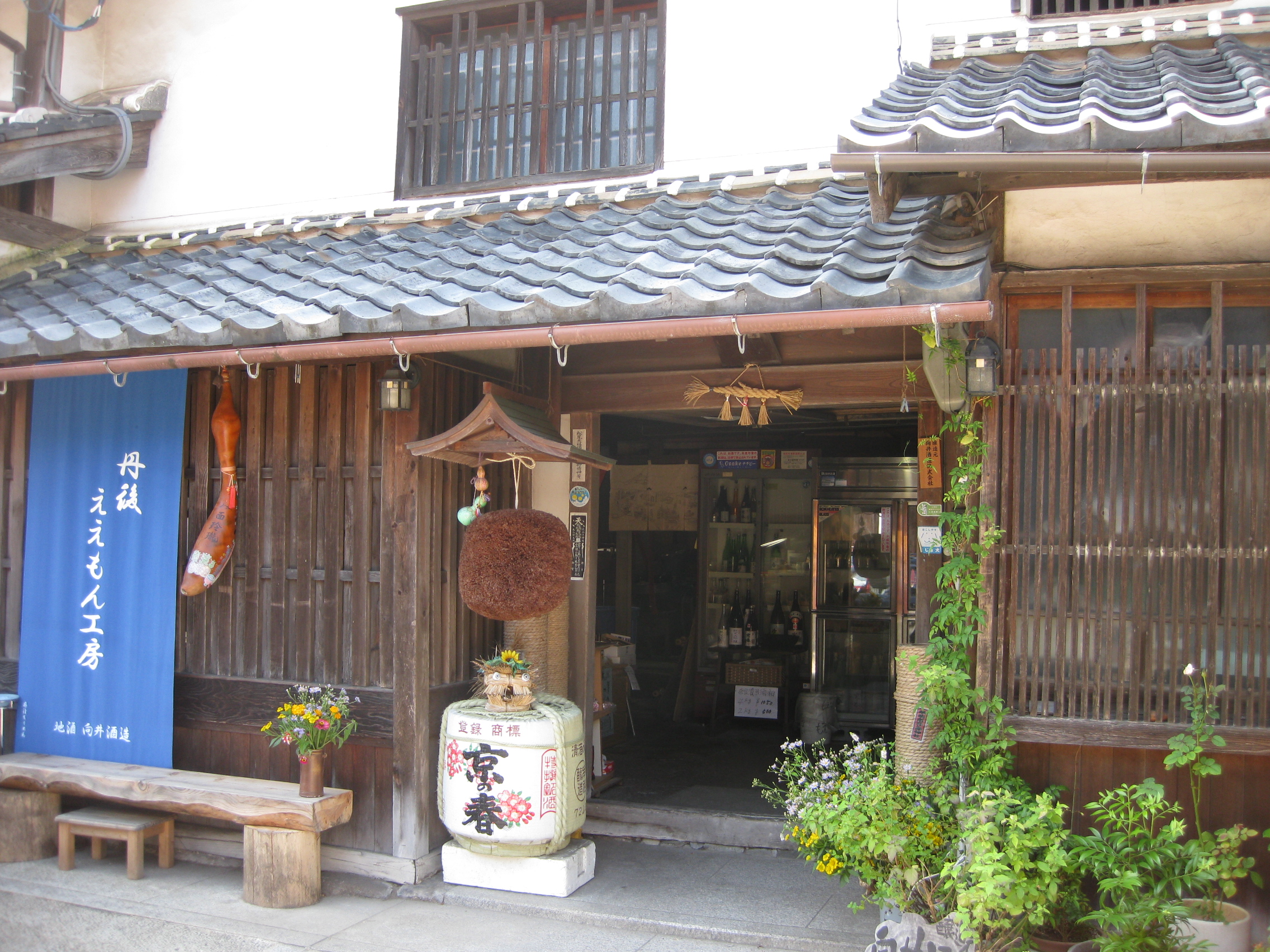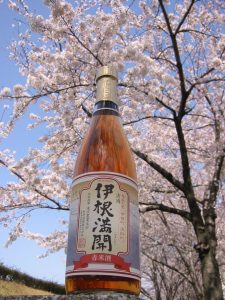 Especially popular is Ine in full bloom using this red! Although it is sake, it glows pink because it uses red rice. Like wine, it is sweet and sour, and is refreshing and easy to drink.
Therefore, sake is more popular with women than men. In recent years, many have been exported overseas, and are widely sold overseas such as Europe and Australia.
It's one of the must-visit spots when you come to Ine!

④ Mondori experience: Yoraku (WATER FRONT INN Yosakuso villa away)
At the end, a tour of the mondo experience! Do you know what a mound experience is like?
"Mondori" comes from "hit the mondori". It's probably the name given to the fish caught because it's rampaging.
What is a mondori experience?
・ It is a simple gimmick fishing. Just put the fish ara in a net basket and sink it in the sea in front of the funaya. Then, the next day, you can catch the fish that came to eat it, which is a very simple fishing.
Actually, this mondori fishing is all over the country, but the great thing about Ine is that you can do it right in front of your own house. What's in the side dish tonight? Isn't it enviable?
Moreover, there are times when octopus and squid can enter!
You can also observe the unique fishing of Ine!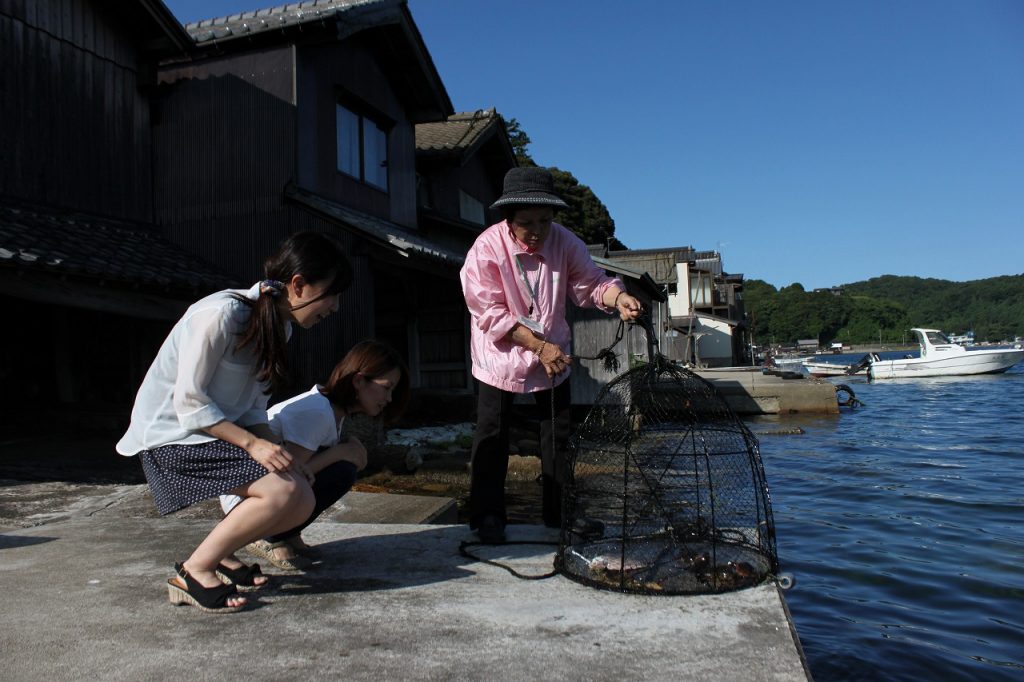 Experience name
Yosasou Ine Funaya walking guide tour
Schedule
Consultation required from 9:00 to 15:00
Itinerary

(Meeting) WATER FRONT INN Yosakuso
↓
(Overall guide) Ineura Park
↓
(Visit inside the boat) Open to the public
↓
(Stop at the sake brewery) Mukai Sake Brewery
* Paused due to corona expansion
↓
(Mondori experience) WATER FRONT INN At Yoraku
↓
(End) WATER FRONT INN Yosakuso

The meeting place
WATER FRONT INN Yosakuso Front
Fee
Adults 2,500 yen (adults)
Children 1,500 yen (junior high
school students) Children under elementary school age are free
Payment Method
Cash only
Number of applicants
Maximum 10 people
Minimum number of people 2 people
Reception minimum number of people 1 person
Included in the price
Guide fee, Funaya tour fee, Mondori fee
Not included in the price
Personal expenses
cancellation policy
5 days to 2 days ago: 30% / previous day: 50% / same day and no contact non-participation: 100%
Reservation method
TEL / 0772-32-0278 (WATER FRONT INN Yosakuso) or the following reservation format
Notes
◎ Meeting place: WATER FRONT INN Yozaso (507 Hirata, Ine-cho, Yoza-gun, Kyoto 626-0423)
* If you come by car, please use the WATER FRONT INN Yozaso customer parking lot.
◎ Payment method: Please pay locally on the day. Payment can only be made in cash.
◎
Included in the price : Guide fee, boat indoor tour fee, mondori experience fee ◎ Not included in the price: Personal expenses
◎ Cancellation policy: 5 days to 2 days before: 30% / previous day: 50% / same day and no contact Non-participation: 100%
◎ Number of applicants: Maximum 10 people, minimum number of participants 2 people, minimum number of receptionists 1 person
◎ Recruitment period: Reservations are required by the day before (you may be able to participate on the day, so please contact us directly Please contact us.)
◎ Remarks:
(1) Please participate in comfortable shoes.
(2) The event will be held even in the rain, so please prepare rain gear.
(3) It is a process of walking on land. We will not board the pleasure boat.
(4) Please note that the mondo may not contain fish. You can take the fish in it with you, but please note that we do not have a cooler for take-out.
(5) Please refrain from participating if you have a fever with a body temperature of 37.5 degrees or higher or if you are not in good physical condition.
(6) Please wear a mask when participating.
Yosasou Ine Funaya walking guide tour application form