I want to stay at Funaya in Ine! However, I just stayed without meals! ?? I searched for half board, but it's more expensive than I expected
… I wondered if Ine would give up this time because the budget didn't fit! In fact, we recommend the reasonably priced inn "Minshuku Izutsuya".
I searched for it on the Ine Town homepage, but it didn't come up?
In fact, you can go to Miyazu City, where Amanohashidate is located, just a short drive from Ine Funaya.
It's just around the corner, but for some reason it's not introduced in Ine Town. .. .. Why?
Because the administrative divisions are different!
I'm not introduced just because it's not Ine Town, but in fact there was a more reasonable inn than any other ine town!
The inn is located in Miyazu City, next to Ine Town, where the Funaya of Ine is located. The inn is located in Ine Town, so you can reach Funaya in just 3 minutes by car.
What kind of place is Izutsuya ?
I knew that it was cheap and close to Funaya, but what kind of place is it?
I'm curious. The following is an excerpt from Izutsuya's homepage.
Izutsuya is an inn with a history of being founded in 1976.
It is an old-fashioned guest house. There are no facilities like those found in large hotels and inns.
Those who wish to have such a service are advised to use another inn.
Although it is not a sophisticated cityscape because of the countryside,
please enjoy the life scenery of a good old fisherman town that is not in the city .
We will do our utmost to provide all travelers with enjoyment.

You can feel the warm atmosphere of the inn.
It's not a luxurious and luxurious facility,
but it feels like you're back at your grandma's house.
However, the dishes use fresh locally caught fish and vegetables. Moreover, there are
many dishes that professional chefs have put their heart into.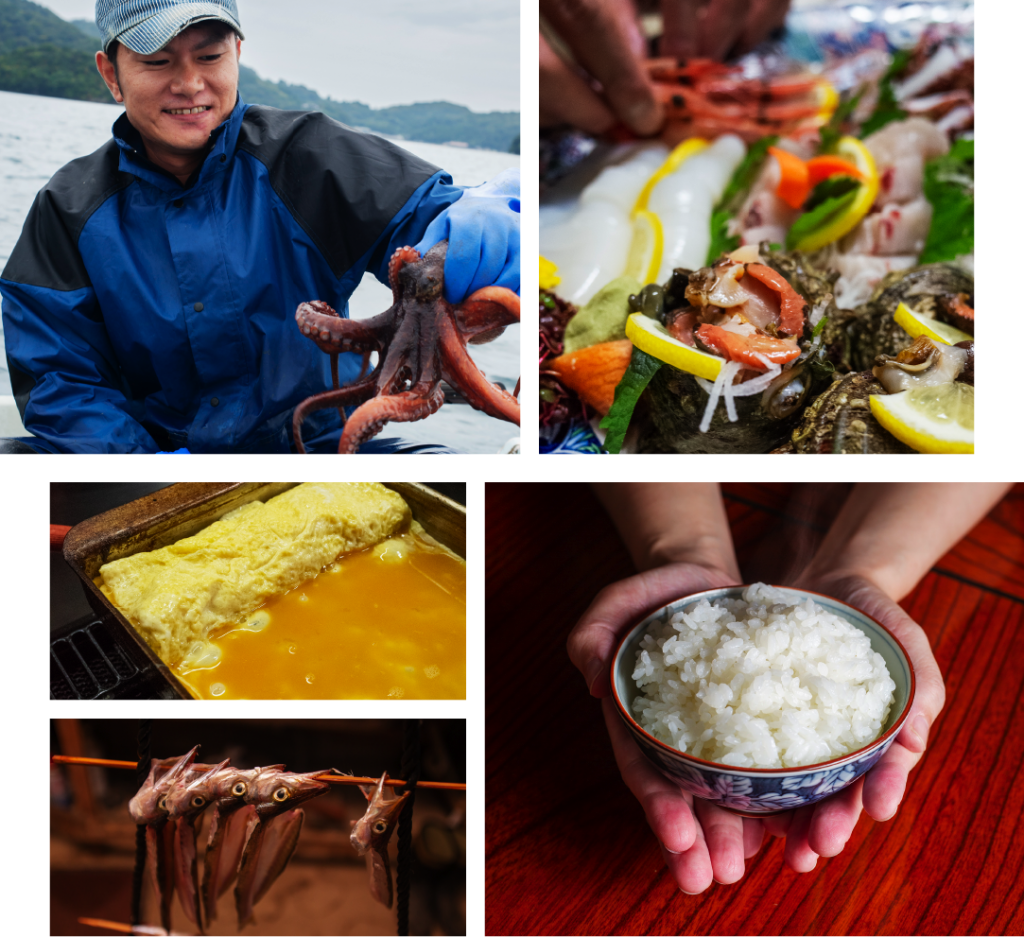 Ocean view comparable to Funaya!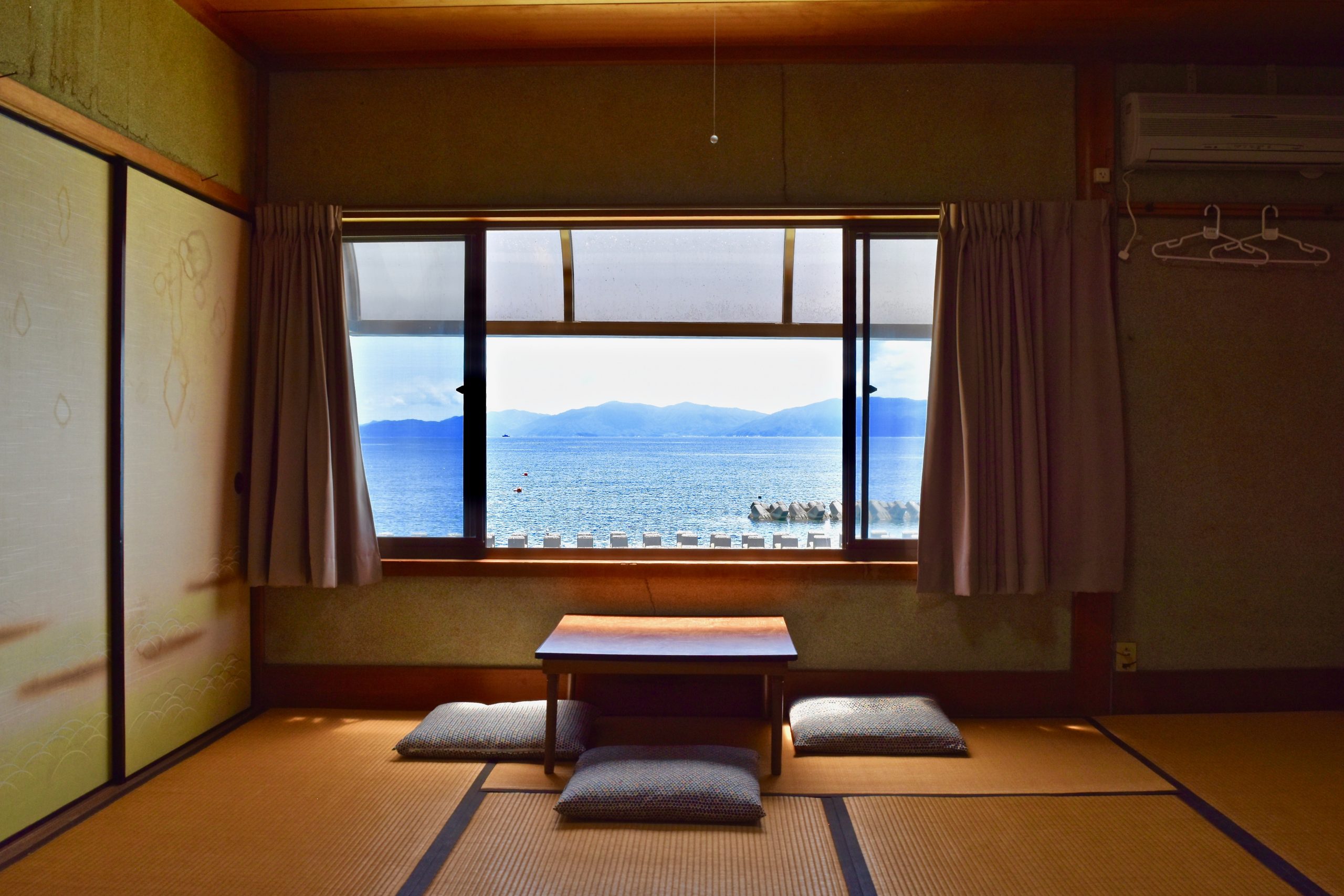 You can overlook the Sea of ​​Japan from the inn. The view is as good as that of Funaya in Ine.
Accommodation details
| Accommodation name | Guest house Izutsuya |
| --- | --- |
| home page | http://oshima-izutsuya.com/about.html |
| Fee | Half board 7,500 yen (excluding tax) Room without meals 3,500 yen (excluding tax) |
| Guest room | 3 Japanese-style rooms |
| Seating capacity | After about 20 people |
| Room facilities | Air conditioning, TV, face towel |
| Rental equipment | Bath towel (¥ 100) Hair dryer (¥ 200) * Paid |
| Bath room | Family bath, body soap, shampoo, conditioner |
| WC | 1F shared (1 for men, 2 private rooms for women) |
| Meal place | At the main building (dinner 18: 00-21: 00 / breakfast 7: 00-9: 00) |
| Check in Check out | 15: 00/10: 00 |
| Parking Garage | 5 pieces. (There is a separate pay parking lot for the 6th and subsequent cars) |
This time, we introduced a reasonable inn for sightseeing in Ine.
Please refer to it.