<New opening on Wednesday, July 15, 2020>
"Seaside inn Kamome" with a panoramic view of Ine Bay
A new inn has opened at Funaya's inn in Ine! The location is in the Hirata area, which is the center of sightseeing in Ine, so it is convenient for walking.
Originally, it was open for many years as "Kamome". The restaurant is on the 2nd floor, and the new inn this time is on the 3rd floor.
The name comes from "Kamome", which flies to Ine Bay like the restaurant Kamome.
At a seaside inn with a panoramic view of Funaya floating in Ine Bay, you can fully enjoy the scenery of the fishing village. 
It's unusual to have an inn on the 3rd floor in Ine.
Because 
Ine was designated as an important traditional buildings preservation district (commonly known as "Jyudenken") in 2005
 , it is possible to build a three-story building that did not exist in the early Showa period after that. There is no. 
Therefore, all the existing three-story buildings were built before 2005.
If you look out from the room on the 3rd floor, you can get a panoramic view of the Funaya, which is really comfortable.
It's an inn with breakfast, so it's good to be able to eat the breakfast menu that Kamome is proud of.
This inn is a boathouse rented inn, so it's good
that you 
can spend time alone with your group
 .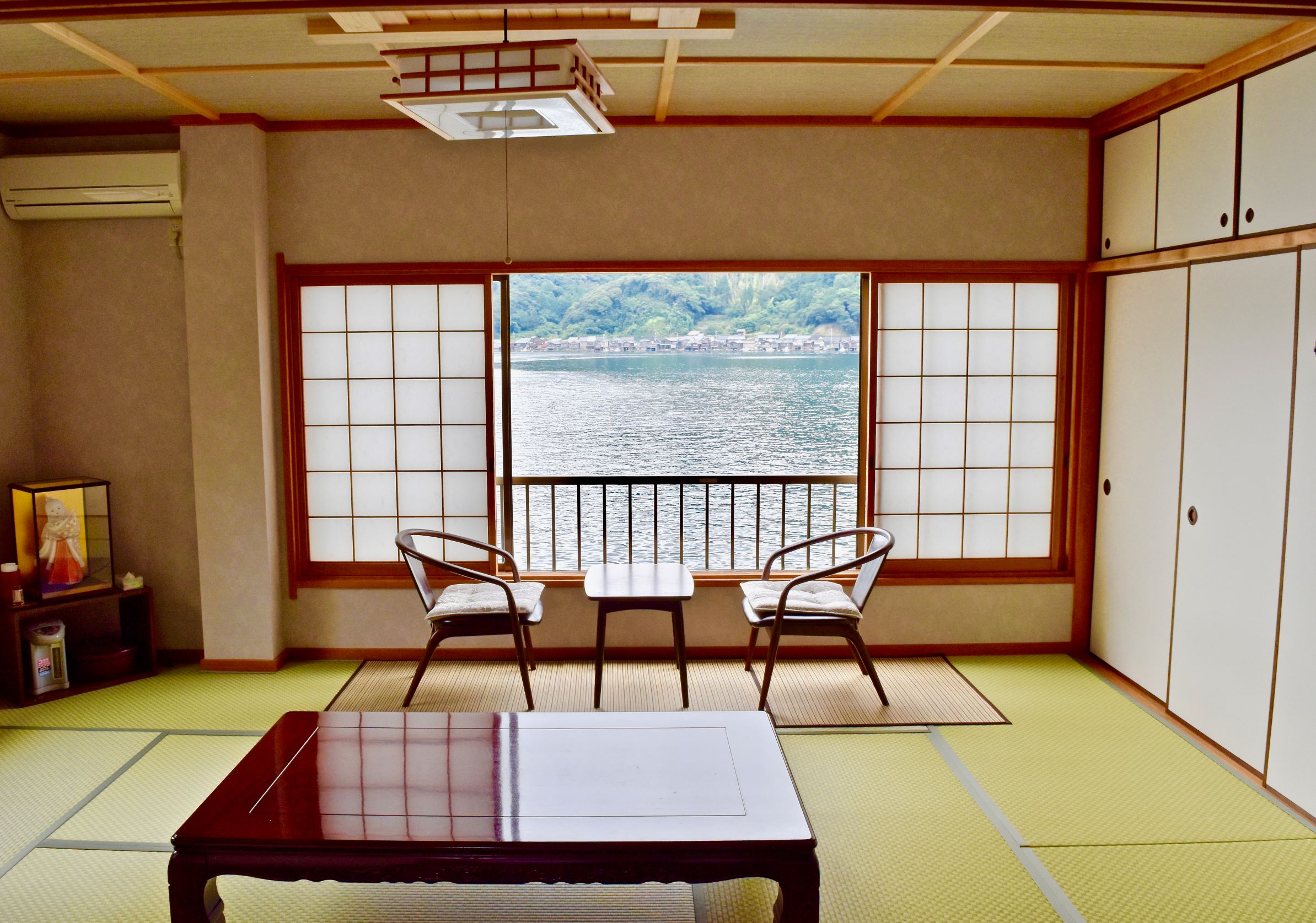 Street address

19 Hirata, Ine-cho, Yoza-gun, Kyoto Prefecture

phone number

0772-32-0025

Fee

15,000 yen per person (excluding tax)




2 people or more-10,000 yen per person (excluding tax)




6,000 yen (excluding tax) from 3 years old to 6th grade elementary school students

Meal

Breakfast included (prepared at the restaurant on the 2nd floor)

• For dinner, located in Ine town " soldiers four-tower " (Thursday regular holiday), Chigyo cuisine " Yoshimura " (※ reservation required) " meal processing flea treatment Nagisa " (※ reservation required) or " Umimiya " (Wednesday Please use (closed).

Number of rooms / capacity

2 rooms (1 room has 2 bedroom beds) / 6 people

Amenities

TV / refrigerator / dryer / bath towel / face towel / yukata / shampoo / conditioner / body soap / toothbrush set

Check-in / out

15:00 / ~ 10:00
---
It's the perfect inn to relax while looking at the sea.
Please use all means.